Your path to an operational, revenue-generating SaaS, PaaS, or application begins here.
Engage one of the most experienced SaaS development teams and stop guessing about your process, planning, implementation, and execution.
Consulting
---
For those getting started or in the process of growing a SaaS or Application that want to grow faster, save time and money, and gain market share.
---
✓ Short-term or ongoing consulting
✓ Grow faster
✓ Save valuable time and avoid costly mistakes
✓ Ensure your team is taking the right steps
✓ Get access to resources and methods
Application Architecture
---
Having a plan and a well thought out information architecture is one of the best methods of saving time, getting started faster, and ensuring a successful project.
---
✓ Well thought-out information architecture and project plan developed
✓ Can be used by any build team
✓ Every feature and sub-feature reviewed, fields described, and interconnectivity contemplated
✓ Competitors reviewed for feature recommendations
✓ Work time and duration estimated for every feature set.
✓ Navigable wireframes and designs produced
✓ Includes planning of all pages, feature sets, and transactional emails
Build Your MVP
---
Once the project scope is completed, we can build your Minimum Viable Product (MVP). This is a system to further validate your product and start getting to market.
---
✓ MVP features identified and developed
✓ All MVP pages coded and operational
✓ Initial integrations completed
✓ Transactional emails completed
✓ SaaS or application set up in project management systems, code repository, and hosting environment
Full-Featured Application
---
Once the project scope is complete, we can build your full-featured application. You tell us what features to include and we take care of the rest.
---
✓ Complete build of SaaS or application in an agile framework
✓ Information architecture & project plan build
✓ Project consulting
✓ All systems and integrations
✓ Integration into existing systems
✓ All transactional emails
✓ In-house team build assistance
✓ Transition to your in-house team
✓ Ongoing support and Continuous Integration (CI) available
Frequently Asked Questions
What is a project architecture and do I need one?
A project architecture or information architecture is a highly detailed document that describes every aspect of the project. It includes a level of specificity that enables any member of a project build team to understand exactly what needs to be done, how each task should be approached and how many hours each item will take. It ensures that all features and interactions have been thoroughly considered and can be built in the most functional and efficient way possible.
A good project architecture also greatly reduced the project's risk of running into major roadblocks or exceeding budget or timeline expectations. Overall, this detailed documentation is imperative for the success of any complex digital project build.
What is an MVP and how do I know if it's a good choice for my project?
An MVP or Minimum Viable Product includes only the most important features of a more complex idea. MVPs are generally built when it is important to get a product to market quickly or when time and/or money are limited. An MVP can undergo ongoing development to become a more robust system over time. In many cases, an MVP is created in lieu of a full-featured software, then is iterated on based on user feedback.
What is an agile methodology?
Agile methodology is a flexible, yet highly organized approach to development and is typically considered the method of choice for SaaS, PaaS, and application projects worldwide. This modern method allows the project build team to work in sprints which last around two weeks. Each sprint is focused on completing a feature or set of related features. Before a sprint begins, the team discusses the details of what will be included and how the tasks shall be fulfilled. At the end of the sprint, the work is approved or revised before moving on to a new sprint. Overall, an agile methodology allows flexibility for the client while ensuring the project stays on track.
How can consulting help my business succeed?
At JHMG, our consulting services can help SaaS teams and digital business owners with software projects at any stage from conception to scaling. Whether you are having trouble validation an idea, need assistance building a capable team, want an expert to review your project architecture or codebase, or you need help gaining traction in a difficult market, we can help. Partnering with the JHMG team for your consulting needs will help you avoid (or recover from) costly mistakes, stay on budget, identify issues before they become disasters, and gain the customer base you need in order to thrive.
What if I have or had another development team on my project, but I want to switch to JHMG?
Whether you have a development team that has not met your expectations for quality, deadlines, or both or one that has failed to deliver a functional product entirely, the sooner you move your project to a capable team, the less money you stand to lose. When clients come to us with half-finished projects, our first step is to evaluate what has been done to determine what areas may need to be reworked and what features may need to be scrapped. Once we've assessed the situation thoroughly, we put together a realistic plan to effectively meet your goals before starting development.
What should I do if I don't have the budget to work with JHMG, but my project still needs professional help?
We understand that money can be tight when building a new software system and it is important to us to provide actionable guidance for teams and business owners no matter their financial situation. For those who do not have the budget to partner with our team (and even those that do) we recommend reading How to Kick SaaS, a free online book with guidance, step-by-step instructions, stories, and lessons learned the hard way, on every step it takes to find success in your business, written by our CEO, Jason Long.
Can I hire JHMG to create my project architecture, and then have another team develop it?
Absolutely. Your project architecture will serve as a detailed instruction manual for your project, so you can hand the development over to your internal team, or the development team of your choice. If you do not have a team in mind, or even if you do, JHMG can help set up efficient processes and standards with your team to help your project be as smooth as possible even once it's out of our hands.
Can JHMG help me find a development team to fit my budget?
Yes, our goal is to help great ideas become reality. There are a lot of development teams out there that produce amazing work, but there are a lot of teams that miss the mark. We can help you filter through the options, vet your team of choice, determine what to look for, or make recommendations for teams we have found to consistently follow best practices and deliver high-quality work year after year.
How can JHMG help with marketing my SaaS or application?
After launching and marketing several of our own SaaS systems and applications, we know what works and what doesn't. We've gone through the courses, done the research, learned through trial and error, and our experience has helped us help our clients. We can consult on or assist with anything from email marketing, to social media management, to branding, to outreach, to content marketing, to PPC, to overall strategy, and everything in between.
What Our Clients Are Saying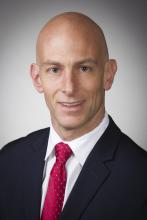 John Slaughter, BSc
CIO
JH Media Group has provided website support on a project and operational basis over the past three years. During that time, they have proven to be responsive, professional, and knowledgeable. Jason and his staff have always met and exceeded our expectations, and consistently explain the expected scope and deliverables to us before any agreement is signed.
--
Alliant Health Solutions
They have proven to be responsive,
professional, and knowledgeable.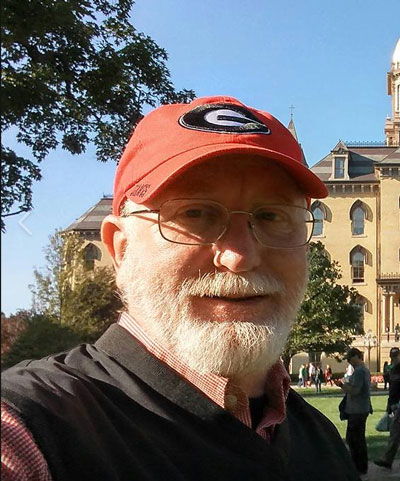 Merv Waldrop
County Manager
We have worked with JHMG for nearly 10 years. They have always provided great service and listened to our needs.
--
Burke County GA
Great Service &
Listened to Our Needs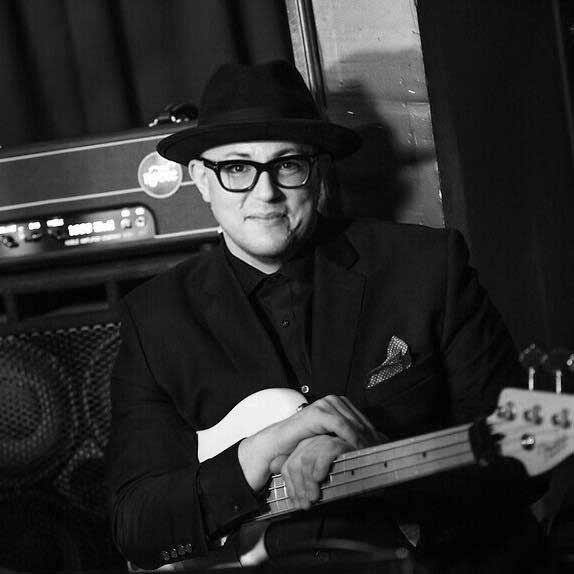 Aaron Trubic
Managing Director
Our experience as both brand client and agency partner has been nothing short of outstanding. JH Media worked with us to establish the foundation of a long term working relationship and they've never faltered. Simply put, they make us look good, make our lives easier, and uphold our faith in agency partnerships. I give them my highest recommendation.
--
Big Red Label
They make us look good,
They make our lives easier.