We Are JHMG
We are a team. We are a family. We are friends and coworkers.
We believe in what we do and what our clients do.
We use our skills for good…
Working in Partnership
Building web solutions and strategies for clients means that we need to understand not just the how, but also the why. In order to produce the best results, we take it upon ourselves to understand your business processes and intricacies.
Attention to Detail
We are a service-based business that focuses on people and the trust they give us.
We maintain that trust with the care our project managers provide every step of the way.
Process Orientation
We are thought leaders in the area of project scoping and planning, and our well-documented processes will help your projects run smoothly.
Innovation
It is through the understanding of our limitations combined with lofty goals that we devoted our attention to being innovative in our software, our designs and our methods of problem-solving.
Responsive & Direct Communication
The biggest part of any relationship is communication. Our job as digital strategists and consultants is to ask the right questions and listen. We also know that when there is a problem, it needs to be resolved as quickly as possible. When clients call, they get a live person on the phone to take care of them.
Expertise
JH Media Group has been in business for 20 years, and along the way we have honed our technical expertise on diverse projects spanning government work, manufacturing, financial, healthcare, political, and quantum computing industries. We are passionate about constantly developing our skills.
Jason Long
OWNER, FOUNDER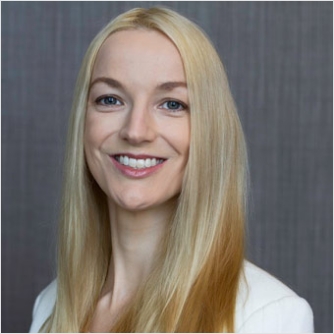 Jovana Kacar
SEO SPECIALIST
Rochelle Long

‍BUSINESS STRATEGY
Lucas Lopvet
PROJECT MANAGEMENT
Stefan Bucur
PROJECT MANAGER
Ovidiu Marchitan
DEVELOPER
Tiha Juhasz
‍‍DIGITA‍LEAD FRONT-END DEVELOPER
Jason Long
Owner, Founder
As owner and founder of JHMG, Jason has worn many hats over the years. Looking back even to his high-school years, Jason has always been a passionate entrepreneur at heart and a strong leader. Jason's background in UX design, his history of starting new businesses from the ground up, and his unwavering dedication to excellence in every project he is a part of have earned him a reputation for high-quality work in all that he does.
‍
In his free time Jason enjoys traveling, swing dancing, crossfit, and hiking.
Lucas Lopvet
Project Management
Lucas was born and raised in France and became a US citizen in 2007. He started at JHMG as a web designer back in 2010 and progressively added managing projects and company operations to his role.
Those 12 years of experience working at JHMG have given Lucas the knowledge that it takes to manage projects closely and thoroughly, by planning, organizing and managing resources for a successful result. As a front-end developer, he has extensive WordPress knowledge and experience, he has been involved in hundreds of development projects by designing, developing, deploying, maintaining and repairing sites for small/medium businesses, non-profits organizations, and more.
His lifelong interest in visual art began during early childhood, his areas of expertise include graphic design, web design and logo design as well as children's book illustrations. He keeps drawing on a daily basis for fun and sometimes painting.
Lucas and his wife have 2 kids and have been living in northern Argentina since 2017 surrounded by the Andean cloud forest and colorful Toucans.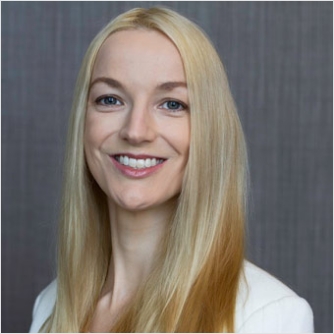 Dr Michelle Cobb
CEO
Dr. Michelle Nicole Cobb was a software engineer prior to obtaining her Ph.D. in Clinical Psychology from the University of Georgia. She combined her skills while working as an Assistant Professor at Northwestern University Feinberg School of Medicine to lead the design, development, and evaluation of web and mobile phone applications targeted to help people manage anxiety and depression.
Michelle was excited to bring all these experiences with her when she joined JH Media Group in 2017. In her spare time, she enjoys cooking, fostering kittens, and teaching circus arts to adults and children.
Stefan Bucur
Project Manager
Stefan started his career as a Software Developer & Technology Consultant in his hometown Sibiu, in Romania. His career path led him to collaborate with clients throughout Europe and the US, helping them optimize their processes through innovative digital solutions.
Having worked often as a client facing consultant, it became fairly easy for him to collaborate with both internal and external teams. Being able to gain a deeper understanding of the client needs and wants, he makes sure the solutions proposed to the clients, either bespoke or off the shelf, would bring optimal results.
He now focuses on managing digital projects, building and leading cross functional teams using both agile and waterfall methodologies. Passionate on helping organizations embark on the cloud journey, he guides teams and clients in building scalable SaaS solutions, supporting them in all stages of the process.
A true foodie, he likes to try international cuisine whenever possible, which goes hand in hand with his passion for travelling. In his free time, he likes to cook with friends and family, go hiking and read books. Besides the tech area, he enjoys reading books and gaining new skills in areas such as marketing, sales and finance.
Jovana Kacar
SEO Specialist
Jovana's digital marketing experience started 7 years ago as a content strategist. After she stepped into the SEO world, she successfully combined these two digital marketing branches. Jovana is a lifetime learner and an analytical thinker driven by curiosity and the need to get to the bottom of things.
Kristen Zalatan
‍‍Digital Marketing
After spending her childhood in the northern suburbs of Atlanta, Kristen went on to get a degree in psychology at Georgia State University. She then spent six years developing and implementing educational and social programs for adults on the autism spectrum and training incoming counselors. She went on to work at as a support agent at MailChimp before joining JHMG.
‍
Kristen also spent six months volunteering at a wildlife rehabilitation center. In her free time, she enjoys swing dancing, crafting, exploring the outdoors, traveling, and cooking. She loves sushi, cats, and wants to visit Japan one day.
Surendra Shrestha
Front-End Developer
Surendra comes from a beautiful country Nepal which houses 8 of the world's ten tallest mountains. He currently lives in the country's capital, Kathmandu.
He is an avid tech lover, thanks to his father who is a graphic designer and worked in the desktop publishing and print industry. Surendra grew up watching his father work using applications such as Photoshop, Aldus Pagemaker, Macromedia freehand, and Word Perfect and learned quite a bit from him. Whenever his dad was not using the computer he would draw freehand to get his creative ideas out. As he grew up, Surendra would help his father with his desktop publishing work.
‍
Surendra likes to explore new gadgets and do his own electronics, hardware, software repairs whenever possible. Soon after finishing a 4-year B.Sc in Computer Science and IT, he transitioned from desktop publishing to web development and design. When not traveling or working he likes watching movies, as well as science videos and tech tutorials.
Rochelle Long
‍Business Strategy
With her many years of experience in the business world and with her understanding of the needs of businesses and executive directors of all types companies, Rochelle is a valued account manager and consultant for clients of JHMG. She is known for her attention to detail and her understanding of the needs of all types of businesses in relation to web design and functionality. With her background as a CPA and years of entrepreneurship, Rochelle has a strong understanding of business fundamentals and knows what it takes to make both small and large businesses successful.
‍
Rochelle is on the board of directors for the Athens Conflict Center and she holds a Bachelors degree with a major in accounting from the University of Georgia in Athens. Before joining JHMG, she worked as a CPA for numerous years for a large CPA firm in Georgia where she learned how to negotiate the business world.
Jesse Self
‍‍Business Development
Jesse Self graduated from the University of Alabama with a Bachelor's degree in Accounting and Business and a minor in Government Contract Accounting. Jesse has a background in business and marketing. He has been working in business development for 7 years and brings a strong desire to develop partnerships that help the company grow.
In his spare time, he enjoys traveling, working out, and learning new things.
Tiha Juhasz
Digital Front-end Developer
Experienced Software Developer with a demonstrated history of working in the information technology and services industry. Skilled in C++, Boost C++, Python, Javascript, AngularJS, Angular, Vue.js, PHP, NodeJS. Technology stack: git, docker, Jenkins. Strong engineering professional graduated from Babes-Bolyai University, Cluj Napoca.