JH Media Group is a full-service creative web agency based in Atlanta, GA.
Established in 2002, the core team has a proven track record in building successful websites, custom applications, software as a service (SaaS) systems, enterprise-grade systems, and projects involving PCI and HIPAA Compliance.
Trusted By Happy Clients Worldwide
We helped Maxwell Leadership through their complex rebranding process to reflect a new visual identity throughout their online presence.
Trucking and Technologies Company
JH Media Group has redesigned the U.S. Xpress brand and created a beautiful website to reflect their new vision of the trucking industry.
Credit Union Sale Website
We rebuilt the MFCU website using an updated CMS, refreshing the branding, and providing training to the client so that they could perform their own content updates.
Planning, Scoping, & Management
Maybe you're working on a project that's bigger than your normal project size. Maybe you just need a little extra help keeping this client up to date while you work. Or maybe you've never done this kind of work before.
No matter the challenge you're facing, we have team members in place to act as your team while you're working with the client. When it comes to project management, we'll work with any of the major project management systems and get started right away.
CMS Integration & Development
Whether you need help slicing a project or finding and implementing the right CMS, we've been there. Whether you're working with an existing system or developing whole a new one, we've done that. From mastering WordPress to managing entire new SaaS systems and integrating into SharePoint or other enterprise level systems, we've got you covered.
We can help you win that big deal, take on a client you couldn't otherwise manage, or just provide additional support to the team you're already using.
UX Design & Coding/HTML
These days, it seems like everyone's a specialist. This means that quality is getting better everywhere you look, but it also means that freelance work is getting a bit more demanding. You may be a fantastic designer who needs help getting the coding just right. Or maybe you're a developer who needs help making sure the design of your projects is exactly what your client is looking for.
We're here to match your talents with ours to make the finished product something truly special. Tell us what you skills you have and what skills you need, and we'll get to work!
Your client's website is the public face of their business, and in many cases it is the primary method of contact for new sales and existing customers. The last thing your client needs is an inoperable or insecure website. Now you can sleep easy knowing that every aspect of the operation of your client's website is professionally managed.
Personal Website
Blogs, personal pages, local startup businesses…
✓ Website updates
✓ Core & Plugin Updates
✓ Basic Analytics
✓ Basic Security
✓ Uptime Notifications
✓ Can Upgrade & Add Services
Local/Small Business
Local, regional, & small businesses with limited, but important website presence.
✓ Website updates
✓ Core & Plugin Updates
✓ Live Phone & Video Support
✓ Marketing Audits & Ongoing Analysis
✓ Security & Uptime Monitoring
✓ SSL Updates
✓ Domain Name Management
Active Website
If your business depends on your website running smoothly all the time.
✓ Website updates
✓ Core & Plugin Updates
✓ Live Phone & Video Support
✓ Advanced Marketing Analysis
✓ Contact Form Testing
✓ Reputation Management
✓ ADA Compliance Testing
Professional
Your website is a critical aspect of your operation and serves your customers daily.
✓ Dedicated Account Manager
✓ Website updates
✓ Expedited Live Support
✓ 'As Released' Updates Management
✓ Daily Backups
✓ Security Management & Oversight
✓ Reputation Management
✓ ADA Compliance Assistance
✓ Contact Form Testing
✓ Broken Links Fixed
Customize Your Plan
Pick and choose features such as:
✓ Website updates
✓ Advanced Analytics Reporting
✓ Priority Support With Senior-Level Developers
✓ Ongoing System 'As Released' Updates With Reporting
✓ Daily Off-Site Backups
✓ Advanced Security Management
✓ ADA Compliance Management
Improve Your Clients' Google Rankings
Without the necessary expertise, it's easy to inadvertently damage your clients' SEO rankings. We keep this from happening and help your clients meet their goals, by offering SEO website audits and monthly SEO packages tailored to get your clients' rankings where they need to be.
Jessica Tait
Director of Operations
Our branding agency needed a partner like this team…We value having a partner like them, who understand our brand strategies and vision, and can bolster our clients' digital presence accordingly, while also staying a few steps ahead to know simple ways to provide improvements.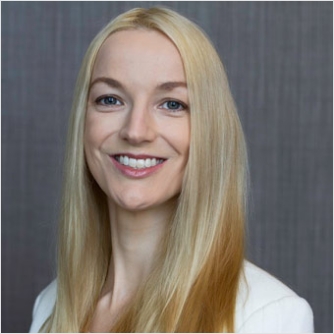 Stefan Bucur

PROJECT MANAGER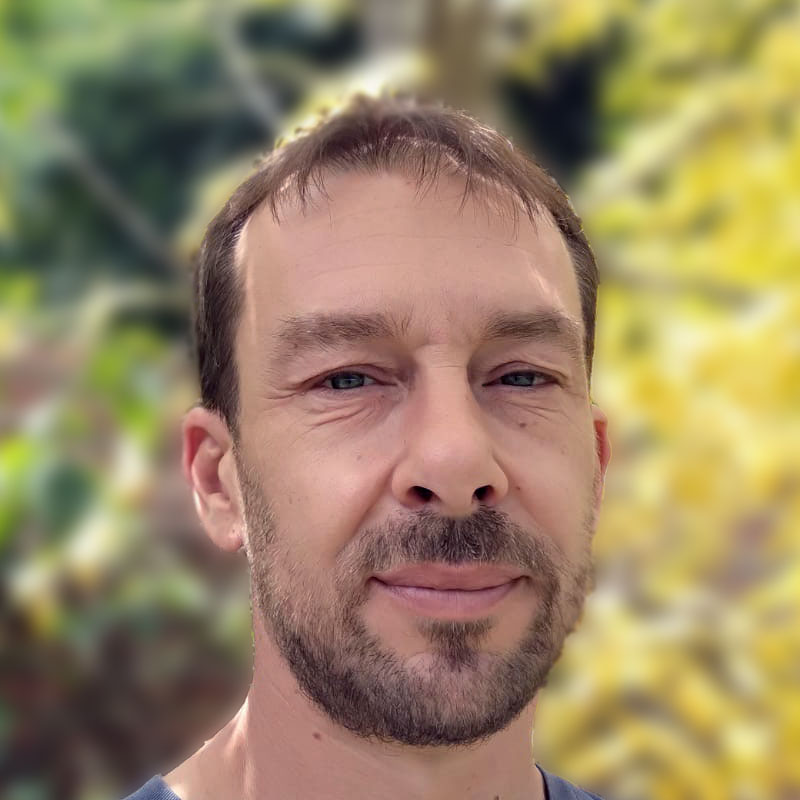 Lucas Lopvet
PROJECT MANAGEMENT
Cristian Dumitru
DEVELOPER
Jovana Kacar
SEO SPECIALIST
Ovidiu Marchitan
DEVELOPER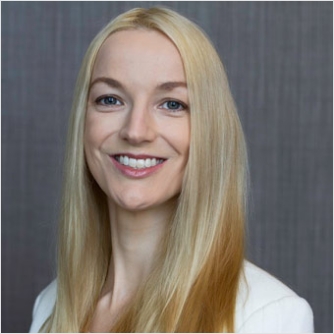 Dr Michelle Cobb
CEO
Dr. Michelle Nicole Cobb was a software engineer prior to obtaining her Ph.D. in Clinical Psychology from the University of Georgia. She combined her skills while working as an Assistant Professor at Northwestern University Feinberg School of Medicine to lead the design, development, and evaluation of web and mobile phone applications targeted to help people manage anxiety and depression.
Michelle is excited to bring all these experiences with her to JHMG. In her spare time, she enjoys cooking, running, and dancing.
Jesse Self
Business Development
Jesse Self graduated from the University of Alabama with a Bachelor's degree in Accounting and Business and a minor in Government Contract Accounting. Jesse has a background in business and marketing. He has been working in business development for 7 years and brings a strong desire to develop partnerships that help the company grow.
‍
In his spare time, he enjoys traveling, working out, and learning new things.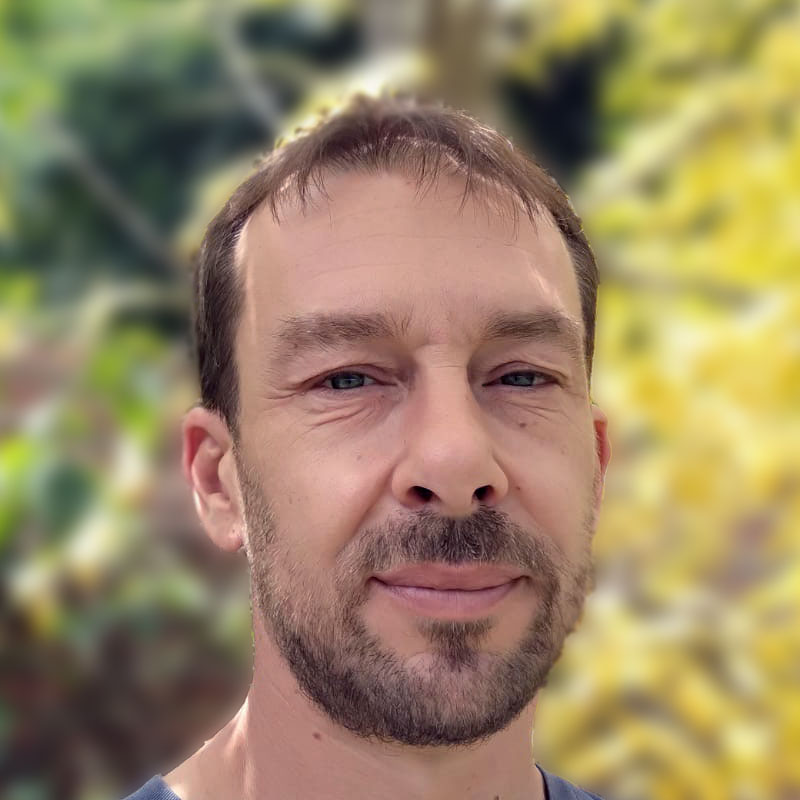 Lucas Lopvet
Project Management
Lucas was born and raised in France, becoming a US citizen in 2007. He started at JHMG as a web designer in 2010 and progressively added project management and company operations to his role.
Those 12 years of experience with JHMG have given Lucas the knowledge that it takes to manage projects closely and thoroughly, by planning, organizing and managing resources for a successful result. As a front-end developer, he has extensive WordPress knowledge and experience. Lucas has been involved in hundreds of development projects by designing, developing, deploying, maintaining and repairing websites for small/medium businesses, non-profit organizations, and more.
Lucas's lifelong interest in visual art began during early childhood. His areas of expertise include graphic design, web design, and logo design, as well as children's book illustrations. He keeps drawing on a daily basis and occasionally paints.
Lucas and his wife have 2 children. They have been living in northern Argentina since 2017, surrounded by the Andean cloud forest and colorful Toucans.
Jovana Kacar
SEO Specialist
Jovana's digital marketing experience started 7 years ago as a content strategist. After she stepped into the SEO world, she successfully combined these two digital marketing branches. Jovana is a lifetime learner and an analytical thinker driven by curiosity and the need to get to the bottom of things.
Stefan Bucur
Project Manager
Stefan started his career as a Software Developer & Technology Consultant in his hometown Sibiu, in Romania. His career path led him to collaborate with clients throughout Europe and the US, helping them optimize their processes through innovative digital solutions.
Having worked often as a client facing consultant, it became fairly easy for him to collaborate with both internal and external teams. Being able to gain a deeper understanding of the client needs and wants, he makes sure the solutions proposed to the clients, either bespoke or off the shelf, would bring optimal results.
He now focuses on managing digital projects, building and leading cross functional teams using both agile and waterfall methodologies. Passionate on helping organizations embark on the cloud journey, he guides teams and clients in building scalable SaaS solutions, supporting them in all stages of the process.
A true foodie, he likes to try international cuisine whenever possible, which goes hand in hand with his passion for travelling. In his free time, he likes to cook with friends and family, go hiking and read books. Besides the tech area, he enjoys reading books and gaining new skills in areas such as marketing, sales and finance.
Alex Georgescu
Designer
Alex is a Graphic Designer with more than 12 years of experience, specializing in User Interface Design (UI) and User Experience Design (UX). 
His approach to design is strategic, user-centric and based on visual communication's best practices. Thus, collaboration with the client is essential to his work and its success, as, in his own words: "No one knows their own users better than the client." In a sentence, he is a creative solutions provider for users' visual experience problems.
Early career intersections with designing for print, branding and marketing campaigns helped develop his visual communication skills. Furthermore, collaborations with business owners and managers helped him develop a better understanding of businesses and their needs. This has led to better design thinking, better design processes, and better results.
Marian Dragan
Developer
Marian is from Romania, and his interest in web development started when he joined his brother to help create an online portfolio database.
He is now a professional web developer with more than 8 years of experience. Marian is comfortable working with JavaScript, HTML/CSS, and PHP. He has been developing WordPress websites for various types of clients and industries.
Passionate about design, programming, and anything related to the web, Marian enjoys working in a team and always tries to deliver a product that exceeds our customers' expectations.
Working in Partnership
Building web solutions and strategies for clients means that we need to understand not just the how, but also the why. In order to produce the best results, we take it upon ourselves to understand your business processes and intricacies.
Attention to Detail
We are a service-based business that focuses on people and the trust they give us.
We maintain that trust with the care our project managers provide every step of the way.
Process Orientation
We are thought leaders in the area of project scoping and planning, and our well-documented processes will help your projects run smoothly.
Innovation
It is through the understanding of our limitations combined with lofty goals that we devoted our attention to being innovative in our software, our designs and our methods of problem-solving.
Responsive & Direct Communication
The biggest part of any relationship is communication. Our job as digital strategists and consultants is to ask the right questions and listen. We also know that when there is a problem, it needs to be resolved as quickly as possible. When clients call, they get a live person on the phone to take care of them.
Expertise
JH Media Group has been in business for 20 years, and along the way we have honed our technical expertise on diverse projects spanning government work, manufacturing, financial, healthcare, political, and quantum computing industries. We are passionate about constantly developing our skills.