What Problems Does the  New Website Solve?
The Maxwell Leadership organization incorporates various service lines, each operating in their own dedicated space. Among these, four main areas can be distinguished:
Personal Growth – focused on personal development and improving as an individual

Corporate Solutions – focused on transforming organizations

Certified Team – certified speakers, coaches, and trainers from around the world building a business from working together to promote and share the values-based leadership principles

Foundation – provides free, donor-founded resources to help transform people, organizations, and communities around the world
The site rebuild has managed to bring together under one umbrella all these offerings, which previously had their own visual identity and a separate on-line presence, making all the Maxwell Leadership information easily accessible in one place and under one brand.
Maxwell Leadership
went through a more complex rebranding process throughout 2021. One of the goals of the website rebuild project was to reflect this new visual identity throughout their online presence.
Whereas many of their existing websites were rebranded independently, and continue to serve dedicated groups of interest, the newly built website aimed to bring together the large variety of services that Maxwell Leadership has to offer.
In addition to showcasing their new brand identity, the following goals were incorporated into the project scope of work:
Target the right audience with dedicated personas, for each of the four areas mentioned above

Bring together all educational content under one platform with the ability to easily browse content based on interest
For the website design we've worked in close collaboration with Jackson Spalding, the agency who led the rebranding project for Maxwell Leadership, acting as their technology partner, covering aspects from areas of UX and UI design, development, and technical SEO.
One of the cornerstones of this project was creating an information architecture that would support the ambitious goal of merging the content from more than 20 websites in the US alone under a global website, while streamlining the user experience for visitors.
Our UX designers were able to accommodate not only content related to the wide service offerings of Maxwell Leadership, but also educational content, consisting of blog posts and podcasts for both the personal growth and the corporate solutions division. Creating user journeys and sitemaps as visual representation of the information architecture helped to clearly define and present the envisioned structure of the website to stakeholders and agree on what was to be designed and developed.
Using the extensive brand manual provided by Jackson Spalding and working closely with their lead designers, our team managed to transpose all relevant content, first into visual mock-ups and afterwards into high fidelity designs, which helped visualize how every page or information would look. This allowed the Maxwell Leadership to visualize the new website and share their feedback such that it was incorporated early on in the process, which led to a fast paced development process.
The website's layout consists of a clean, modern design, with a deep purple color scheme to reflect the company's exciting transformation from a "personal brand" to a "philosophy brand."
The header includes the website logo, a primary and secondary menu, as well as a search for quick access. For the primary menu's drop-down, the team decided to go with a mega-menu, instead of the classic list menu, as the first consistently performs better with users through an improved visual aspect and an easier to understand organization of the links. The footer is meant to further engage, guide and inform the user and includes a newsletter sign-up form, social media links, and links with information about the company and policies.
The homepage features, large and centered, an inspirational quote from the founder, as well as a prominent call-to-action encouraging visitors to start learning. This appears on a full-width hero-image background for a more engaging experience, featuring the CEO alongside a younger speaker, symbolizing the passing of the baton to the new generation. Below, it's a quick "about" section, followed by the display of featured CTAs, in a grid layout, meant to guide the user to the next step that is right for them.
All sections of the website were designed to look modern, clean, and engaging, by the use of sans-serif fonts for both headings and body text, alongside large images. To ensure that the website is easy to navigate and looks great on all devices, it was designed to be fully responsive.
Overall, the goal was to create a user-friendly website that makes it easy for visitors to find the information they are looking for, while also providing a visually appealing and enjoyable navigation experience.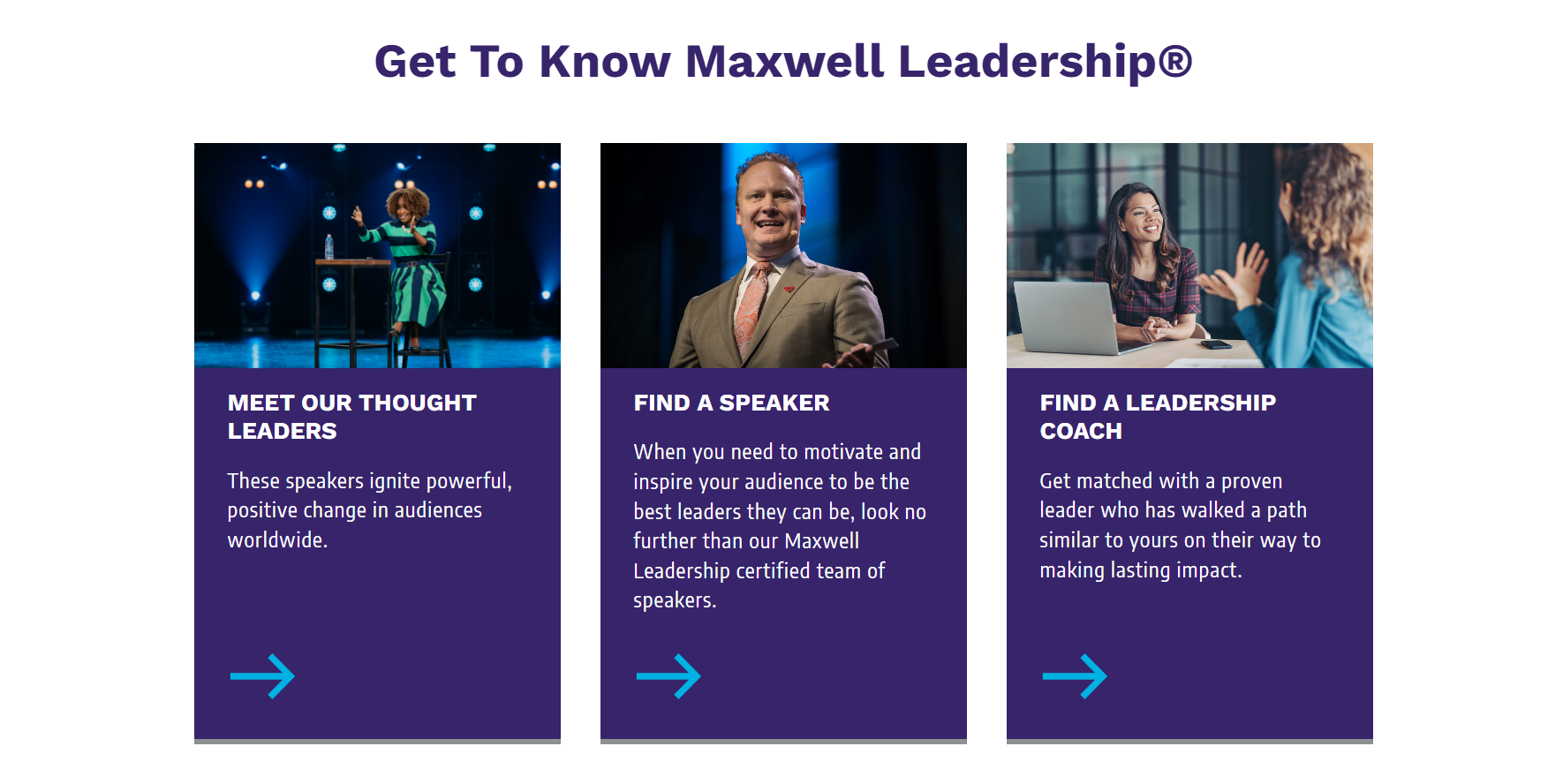 Tech Stack
PHP
WordPress
HTML/CSS
Javascript
Project Management Systems
Asana – Client communication
Harvest – Time tracking
Mural – User Journey
Slick – Sitemap
Balsamiq – Wireframes
Figma – Design phase
#1 Unique transitional sub-header menu on web and mobile devices 
The transitional sub-header menu keeps traffic in one place and reduces the number of diverts to other websites.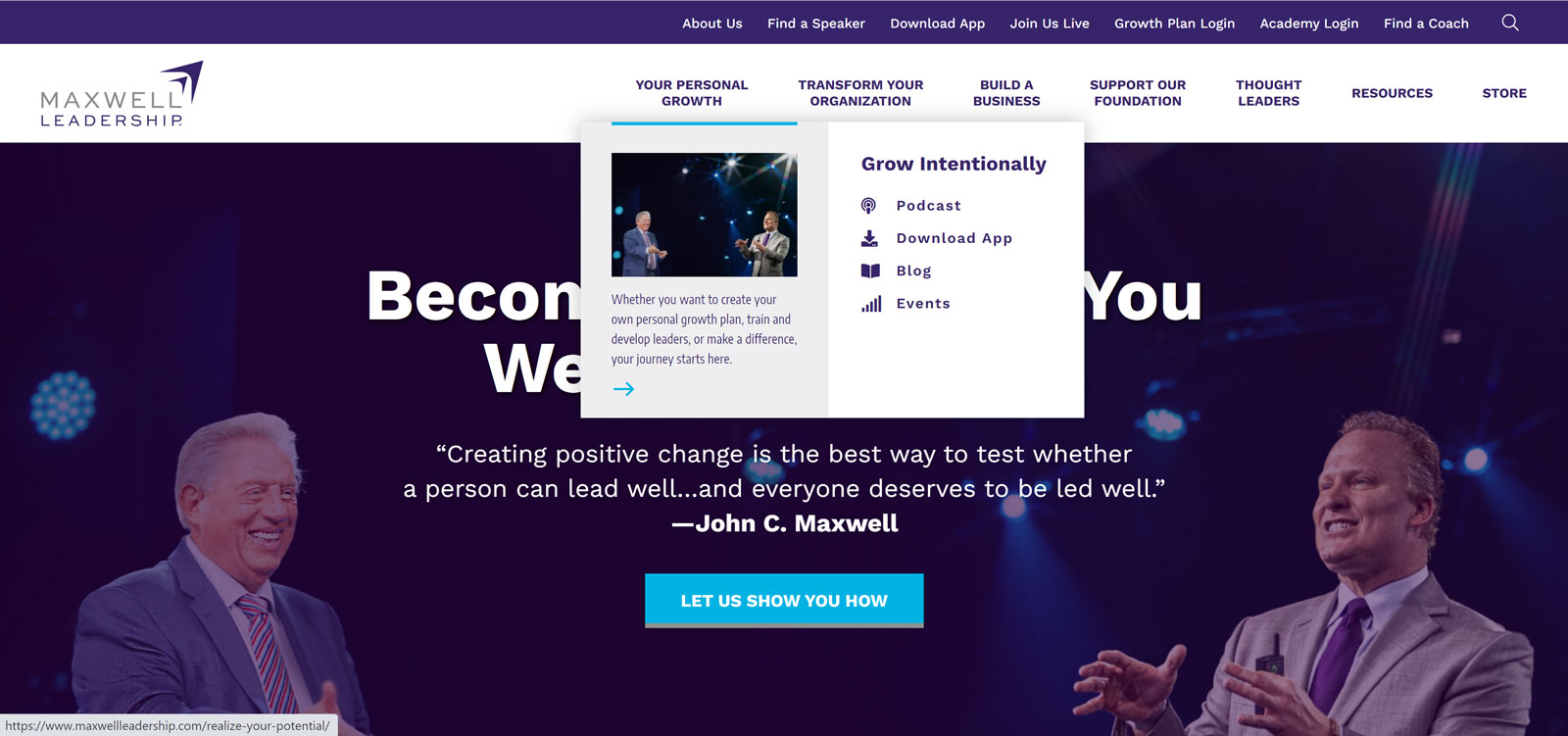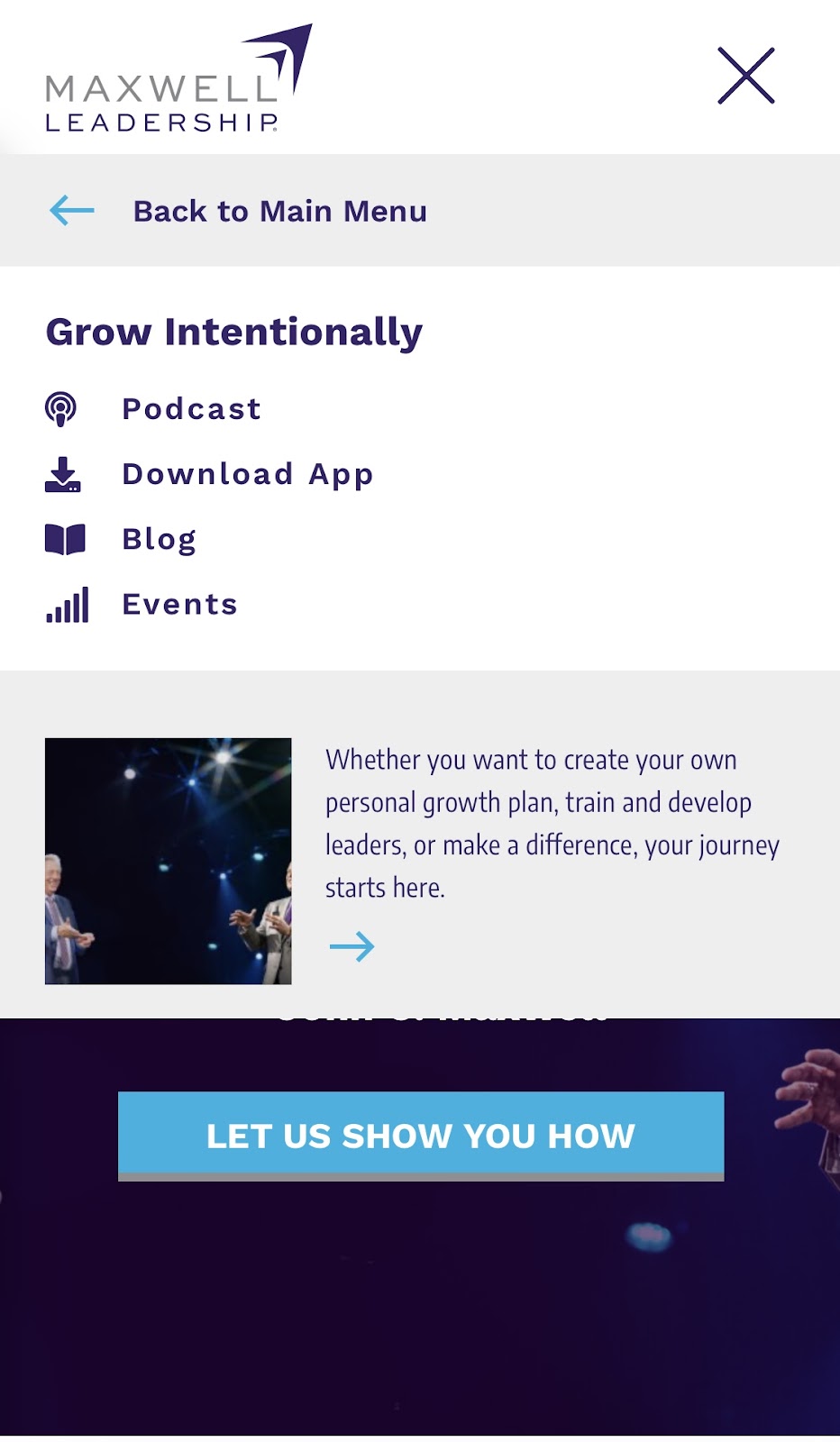 #2 Filter, search and play podcast episodes   
Users are able to filter, search, and play previous podcast episodes.
#3 Workshops/Events scheduler integration
The client requested to implement Eventbrite as the scheduler for its upcoming workshops and events.
#4 Website content search
Users are able to keyword-search for specific website content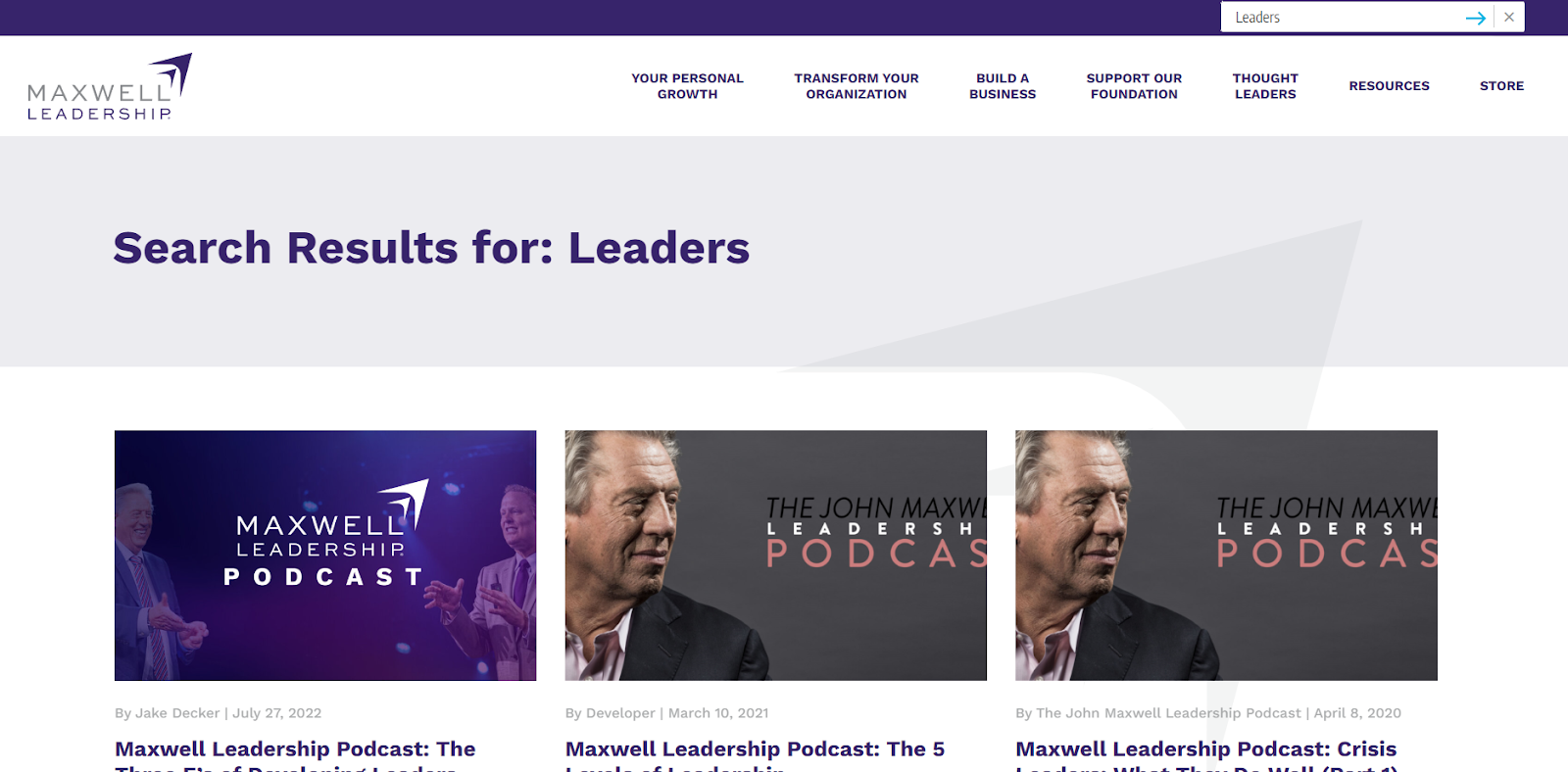 #5 Content migration from previous websites
For this website, we've migrated content that includes blog posts, audio files and video files from multiple websites into one new website
245 North Highland Avenue NE | Suite 230-184 | Atlanta, GA 30307 | © 2023 jhmediagroup.com
Handcrafted with love in Atlanta