Experience: the Key to SaaS Success
The number of SaaS businesses an entrepreneur or business has taken to market in the past is the primary indicator of future success. At JHMG, a leading SaaS software development company, we bring our extensive experience to help you grow from conception to scaling.
Get Started with Our Expert Saas Development Services
Building a SaaS isn't just about developing software; it's about building a successful business. Our comprehensive process encompasses Saas validation, planning, release, and growth, ensuring that your system incorporates both business and technical specifications.
Our Saas Application Build Workflow
With our time-tested Agile-Waterfall Hybrid approach, we help you build with certainty, enabling faster growth, avoiding backtracking, and cutting costs. Trust our expertise and streamlined Saas development process for exceptional results.
Our SaaS Validation and Business Flow
We are dedicated to facilitating your SaaS business journey from inception to expansion. Our process commences with a rigorous evaluation of your SaaS business's feasibility, ensuring the foundation of your enterprise is robust. We'll then craft a bespoke marketing strategy and establish potent distribution channels. With a strong emphasis on user engagement and end-to-end support, we cap this journey with targeted strategies to catalyze growth and ensure your business's sustained success.
How Our Company Can Help You
Whether you have a brand new idea or have been working on your project for years, our tailored Saas app development services are designed to make your project a resounding success.
Expert Consulting for SaaS Businesses
If you're looking to scale faster, save time and money, or gain market share with your SaaS or application, our expert consulting services are here to help. Partner with our experienced Saas development agency and leverage industry insights for your success.
Strategic Application Architecture
Crafting a well-thought-out plan and information architecture is crucial for maintaining schedule, adhering to a budget, and avoiding costly mistakes. Our skilled team ensures a solid foundation for your project's success through effective Saas application architecture.
Build Your Minimum Viable Product (MVP)
Once your project scope is complete, our dedicated team can build your MVP. This functional system helps validate your product further and accelerates your entry into the market.
Full-Featured Saas Application Development
With a detailed scope of work, we deliver high-quality, full-featured applications. Our meticulous Saas application development services ensure that your vision comes to life with precision.
Explore Our Success Stories
Our seasoned team boasts a diverse portfolio with extensive experience in delivering tailored SaaS solutions across a wide range of industries, especially in the realms of finance, healthcare, and manufacturing.
What Our Clients Are Saying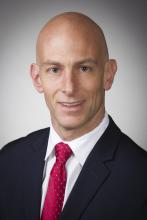 "JH Media Group has provided website support on a project and operational basis over the past 3 years. During that time, they have proven to be responsive, professional, & knowledgeable. Jason and his staff have always met and exceeded our expectations, and consistently explain the expected scope and deliverables to us before any agreement is signed."
John Slaughter, BSc
CIO, Alliant Health Solutions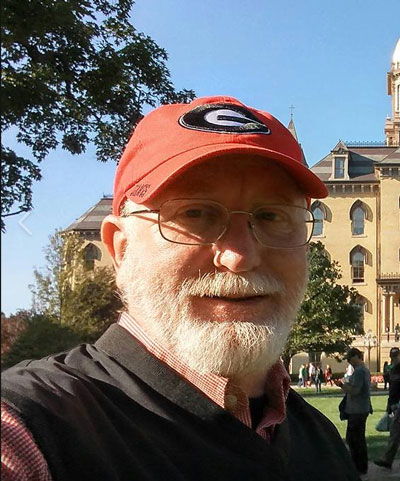 "We have worked with JHMG for nearly 10 years. They have always provided great service and listened to our needs."
Merv Waldrop
County Manager, Burke County GA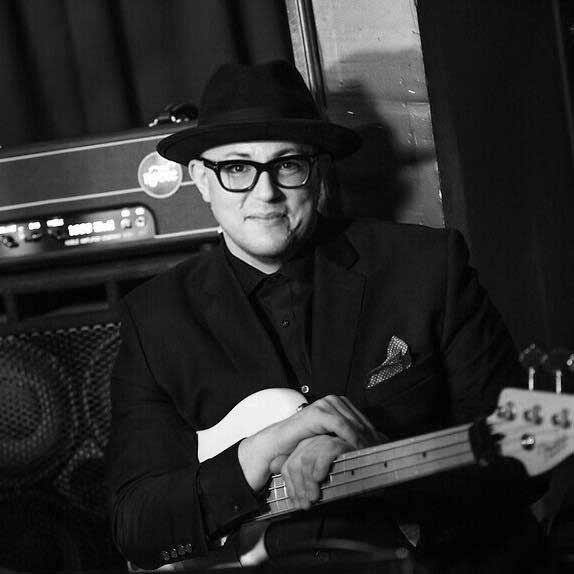 "Our experience as both brand client and agency partner has been nothing short of outstanding. JH Media worked with us to establish the foundation of a long term working relationship and they've never faltered. Simply put, they make us look good, make our lives easier, and uphold our faith in agency partnerships. I give them my highest recommendation."
Aaron Trubic
Managing Director, Big Red Label
Frequently Asked Questions
What is an MVP and how do I know if it's a good choice for my project?
An MVP or Minimum Viable Product includes only the most important features of a more complex idea. MVPs are generally built when it is important to get a product to market quickly or when time and/or money are limited. An MVP can undergo ongoing development to become a more robust system over time. In many cases, an MVP is created in lieu of a full-featured software, then is iterated on based on user feedback.
What is an agile methodology?
Agile methodology is a flexible, yet highly organized approach to development and is typically considered the method of choice for SaaS, PaaS, and application projects worldwide. This modern method allows the project build team to work in sprints which last around two weeks. Each sprint is focused on completing a feature or set of related features. Before a sprint begins, the team discusses the details of what will be included and how the tasks shall be fulfilled. At the end of the sprint, the work is approved or revised before moving on to a new sprint. Overall, an agile methodology allows flexibility for the client while ensuring the project stays on track.
What if I have or had another development team on my project, but I want to switch to JHMG?
Whether you have a development team that has not met your expectations for quality, deadlines, or both or one that has failed to deliver a functional product entirely, the sooner you move your project to a capable team, the less money you stand to lose. When clients come to us with half-finished projects, our first step is to evaluate what has been done to determine what areas may need to be reworked and what features may need to be scrapped. Once we've assessed the situation thoroughly, we put together a realistic plan to effectively meet your goals before starting development.
What should I do if I don't have the budget to work with JHMG, but my project still needs professional help?
We understand that money can be tight when building a new software system and it is important to us to provide actionable guidance for teams and business owners no matter their financial situation. For those who do not have the budget to partner with our team (and even those that do) we recommend reading How to Kick SaaS, a free online book with guidance, step-by-step instructions, stories, and lessons learned the hard way, on every step it takes to find success in your business, written by our CEO, Jason Long.
Can I hire JHMG to create my project architecture, and then have another team develop it?
Absolutely. Your project architecture will serve as a detailed instruction manual for your project, so you can hand the development over to your internal team, or the development team of your choice. If you do not have a team in mind, or even if you do, JHMG can help set up efficient processes and standards with your team to help your project be as smooth as possible even once it's out of our hands.
How can consulting help my business succeed?
At JHMG, our consulting services can help SaaS teams and digital business owners with software projects at any stage from conception to scaling. Whether you are having trouble validating an idea, need assistance building a capable team, want an expert to review your project architecture or codebase, or you need help gaining traction in a difficult market, we can help. Partnering with the JHMG team for your consulting needs will help you avoid (or recover from) costly mistakes, stay on budget, identify issues before they become disasters, and gain the customer base you need in order to thrive.
Can JHMG help me find a development team to fit my budget?
Yes, our goal is to help great ideas become reality. There are a lot of development teams out there that produce amazing work, but there are a lot of teams that miss the mark. We can help you filter through the options, vet your team of choice, determine what to look for, or make recommendations for teams we have found to consistently follow best practices and deliver high-quality work year after year.
How can JHMG help with marketing my SaaS or application?
After launching and marketing several of our own SaaS systems and applications, we know what works and what doesn't. We've gone through the courses, done the research, learned through trial and error, and our experience has helped us help our clients. We can consult on or assist with anything from email marketing, to social media management, to branding, to outreach, to content marketing, to PPC, to overall strategy, and everything in between.
SaaS Development Resources