This post has been updated on October 30, 2023
Welcome to Atlanta… and Drip Email Marketing!
Whether you're marketing your own business or building your digital marketing clients, drip email marketing is a must. Not only are your goals crucial, but your path to get there and your understanding of your specific customer behaviors are things you just can't do without.
Becoming a digital marketer is pretty simple. You don't need a degree, you can train yourself online, and there are countless companies in need of a digital agency or a freelance marketer to build their businesses. However, that doesn't mean it's going to be a cakewalk. Even experienced digital marketers need to constantly learn new methods and tools.
What's more, email marketing is an art and a science and there's a lot of competition, especially in Atlanta, the headquarters of MailChimp, Coca-Cola,  Delta, Home Depot, UPS, and tons of other companies known worldwide. Sure you might find marketing jobs in other areas of Georgia like Athens, Augusta, or Savannah to be easier to come by, but competition isn't just local these days. Thus, refining your technique is key, no matter your location.
Drip Email Marketing Campaign Questions
How do you even decide which platform to use when starting an email campaign? Why Drip? Can't I just use MailChimp?
Choosing an Email Platform
Truth is, it's up to you which email marketing platform you want to use. Drip email marketing has an extremely high ROI, and you have complete control over what your subscribers see. Drip is also extremely customizable with its segmentation and dynamic tagging abilities. I personally love what Drip is doing and think it's a great place for a new digital marketer to start. However, even if you choose another email platform, this article will provide some invaluable and universal steps that most beginners miss, so read on!
*Disclaimer: If you desire fancy shmancy email templates with images and HTML over plain-text, then Drip isn't for you. While it is possible to have those pretty emails in Drip, there are no easy to use templates like MailChimp offers. Not sure what to use? There is a strong argument for plain-text emails being preferred by readers.
Having said that, you need to walk before you can run, so we'll start at the beginning. The topics we are going to cover are: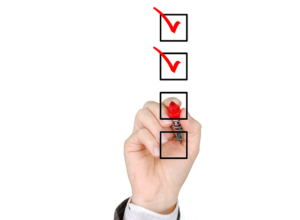 Creating your Drip account
Setting up and integrating your list builder software
Building a MAP (Monetized Action Plan)
Applying it all to Drip
The goal of this article is to help you avoid the mistakes that many people make their first time around. We wrote this article to teach people how they can set up a drip email marketing campaign that they can scale and innovate, while also keeping it simple enough to repeat and train new digital marketers to build upon.
Contact JH Media Group for help with your email marketing campaign.
Getting started with Drip
The desire to jump in and send that first email blast is tempting, but there are several things you must do prior to reaching out to your client base. The minimum requirements to create your account are:
Your name

Company's web address

Company email address

A credit card number (the free trial period is 2 weeks)
Congratulations, you've completed the first step!
Integrating Drip Into Your Website
Drip will then ask you to install the Javascript snippet on your website as well as integrate your shopping cart software if you're in the business of e-commerce. For someone with no experience in digital marketing or Javascript, this appears fairly complicated.
It's not.
Contact your site developer for help
Drip has an option to send an email to your developer with the instructions on this step, or there's a seamless integration with WordPress if that's where your site is hosted.
Pro Tip 1:  While it's not required to have the Javascript snippet installed, it is absolutely necessary to the core marketing foundation. Drip's Knowledge Base also has everything you need to know about this setup if you don't have access to a developer.  
Setting up baseline parts to your emails
In the "email setup" section, the "from" email and footer can be changed for all proceeding emails. Add your company's physical address and an unsubscribe option (required by the CAN-SPAM Act) and then decide on the details of your footer.
We suggest that you put  your company's logo and social media links in the footer to avoid adding them individually.
Here's an example of how we have our email footer set up
Like Ryan Gosling: plain and simple, but still pleasing to the eye.
Finish Your Account Setup By Setting Up Your Custom Sending Domain
You know, to prove you're you.
Drip has a domain in place to keep your emails out of your recipients' spam folder, but if you want the emails to come from your domain, you MUST have it verified prior to sending anything. This is a mistake many people make , but  you don't have to. You can complete this verification by following the instructions from the "sending domain" section of your email setup and installing the Drip-provided CNAME records to your domain's DNS settings.
Need a hand with this part? We can help! Just drop us a line and we've got you covered!
A great digital marketer needs a great list builder
While there are many options available, but we use SumoMe, which is a fantastic software company for list building.
What is a list builder?
A list builder is software that creates aesthetically pleasing lead magnets and other actionable buttons to your web pages so that users can willingly give you their email address in exchange for something of value. They're essentially pop-ups, just not the spammy kind.

We know you might be thinking , "Those things are cheesy, annoying, don't work, etc." But if you do it right, they can be a very effective means of growing your list.
How could that possibly work?
Drip requires subscribers to opt-in to email lists and is not an outbound marketing software, so you know the subscribers are actually interested.

List builders help add higher quality subscribers to your list because the users voluntarily add their email address, which is a pretty big deal.

List builders provide an avenue for you to give something of value to anyone that visits your site.

You wouldn't see list builders all over the web if they didn't work.
Think of a list builder as an alternative to a cold-email campaign or email book at your brick and mortar store. It's an initial greeting to an already interested customer that gives them something of value in exchange for their permission   to maintain communication through email.

What's more, it's a set-it-and-forget-it method. Just set it up (and test it), and watch the list grow.
Pro Tip 2: Test your lead magnets using different images, wording, or freebies like coupon codes or exclusive content to determine what your viewers find most valuable.
Integrating Sumo with Drip is easy. While in Sumo, there's usually a pop-up message at the top of the page to connect your email marketing software. From there, you just find Drip and click 'connect'. Once you sign in to Drip, you're good to go.
You can learn about how to get started with Sumo here.

Pro Tip 3: Drip has a massive number of simple integrations and directions for set up under the 'integrations' tab of your account settings. Browse through the list to see if your company already has any software that can be  integrated, and get those set up so you don't forget about it later.
What if You Already HAVE a list?
You do have the ability to import external spreadsheets of potential subscribers directly into Drip without using the opt-in forms. Drip has an internal verification process that doesn't take long, but remember to use best email marketing practices when adding external lists like this.

We recommend narrowing the list down to columns: [first_name], [last_name],[email], and potentially a specific [tag] that differentiates subscribers into any important categories you have.
MAP it out
Next, you'll need a MAP, as in, a monetized action plan also known as a mind map. This is quite honestly the most important part of this entire process! Whatever shortcuts you take, don't  skip this part. 
The Leadpages' email list builder course touched on this right away. We're going to give you the cliff notes version for now.
Go to

https://www.mindmup.com/

and create a free account. It syncs with Google Drive if you sign in with your Google account.

Ask the 4 key questions for any marketing automation plan:
What are your company's marketing goals?

Who is your target audience?

What are the benefits/results that you provide?

What is the curriculum to achieve your goals?
Expand on each specific question individually until they all have detailed answers.
Here is an example of how the map might look: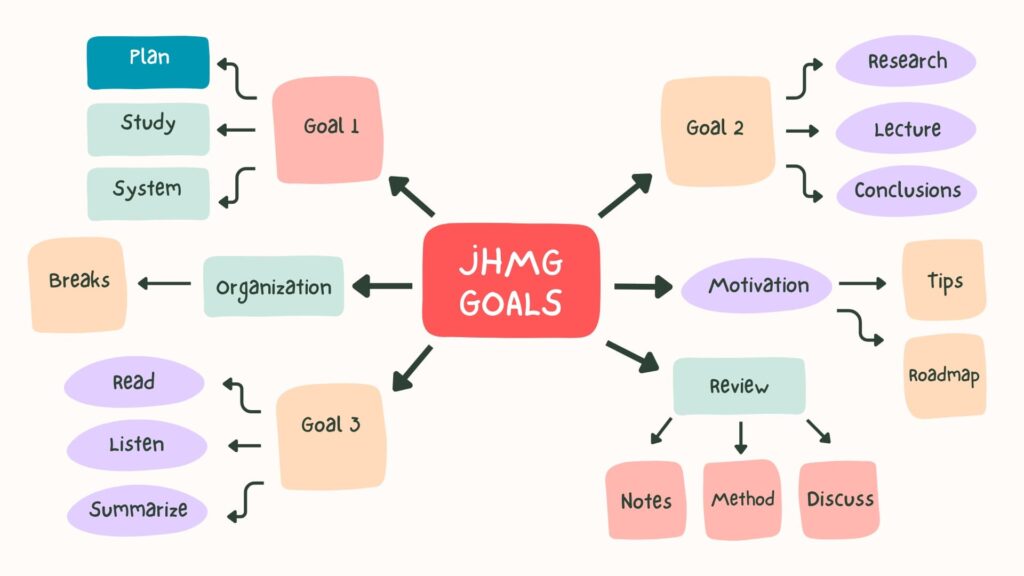 Pro Tip 4: This needs to be the first thing you do for every marketing automation project you start after you have the accounts set up. You're going to want to start sending emails right away, but I promise this is how you maintain an efficient and effective digital marketing system.
For more info on how to use mind mapping for digital marketing, check out this article by Intellicraft Research.
Applying it all to Drip
Your first MAP probably won't have all of the answers you need, and that's okay. It's designed for you to adjust as you go, and Drip's analytics will provide you with a lot of those answers.
Let's recap everything you have completed and set up so far:
'From' email domain verified

Universal footer for all emails completed

Shopping cart and list builder software integrated

A MAP covering:

Goals

Target audience

Benefits you offer

Curriculum including typed up emails and timing of their deliveries
These bullet points are your first steps as an email marketer. Now you are ready to create an automated workflow and send out email campaigns to your subscriber lists.
Drip Email Marketing Campaign Automation
Workflows
There are an infinite number of workflows you can create in Drip. Isn't that awesome?
Yes and no.

Drip's knowledge base has plenty of educational videos and articles on what workflows are capable of. How they are set up is entirely up to you, and if you have limited experience here, having too many options can easily stop you in your tracks.
Our  recommendation: Keep your workflows short and simple at first. Use the templates Drip provides if they are applicable to you, and don't get caught up in segmentation right away.
Pro Tip 5: Aside from Drip's knowledge base, LeadPages has an Ebook detailing workflows and provides blueprints for you to use starting on page 51.
Broadcasts
Broadcasts are excellent for company newsletters, updates, or any other new announcements you have for your general subscriber list. They can also be used for testing out emails for new campaigns and seeing what versions get the most subscriber activity. Broadcasts are pleasantly simple to use and a great way to get your feet wet when reaching out to subscribers for the first time in Drip.
Rules, tags, and other segmentation opportunities
It's so easy to get caught up in this stuff when first starting out. Yes, it is amazing what Drip can do in terms of personalization and segmentation; however, if this doesn't contribute to your MAP goals, do not mess with it right away!
Follow your MAP, analyze your initial data from basic workflows and broadcasts, then  begin looking at ways you can make the emails more personal and effective. Without some baseline data from subscribers, you will waste time and energy trying to personalize and segment emails based on hypothetical subscriber behavior.
This is part of the running phase of being a digital marketer. Learn to walk first.
Plan Your Path
The most important part of all of this is building the MAP. Without it, you find yourself taking a number of unnecessary steps that take up even more time down the road. Plan  your steps and determine a clear path before you begin, and get your Drip account set up properly and integrated with your other systems before sending out any emails.
Do your best to keep your first automation plans as simple as possible. These should only be used if they are contributing to your MAP goals. Get real subscriber data before you start to personalize and segment further.
Once you have this core foundation implemented and mastered, you'll be free to innovate and market with the best digital marketers in Atlanta, Athens, the rest of Georgia, and beyond.
Need some one-on-one training or a pro to take the reins? JH Media Group is on your team–reach out to us today!